10/20/2015
Shipcontroller at the Barcelona Boat Show
Introducing the Shipcontroller 700 series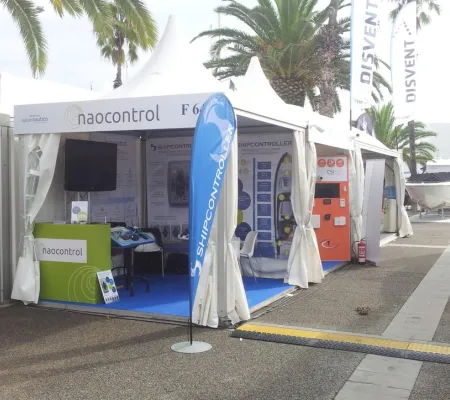 10/20/2015
Shipcontroller at the Barcelona Boat Show
Introducing the Shipcontroller 700 series
Naocontrol has introduced the new Shipcontroller series 700 remote control for motorboats at the Barcelona Boat Show.
The Boat Show, which this year was held from 14 to 18 October 2015, is the most important annual event for all lovers of sport and recreational boating in Spain. It is a meeting point where manufacturers, distributors, and brands present their products, services, and innovations in the sector. The fair, organized by Fira de Barcelona in collaboration with ANEN, has achieved international recognition in its more than 50 editions.
Those who approached our stand were able to test for the first time the operation of our 700 series remote control and learn about its features. Thank you all for your interest and comments on our new model.