05/06/2016
Making the difference: the new Shipcontroller 700 series
Our brand new telemetry-based remote control system will soon be available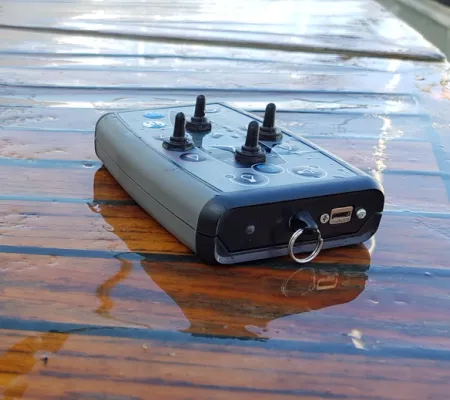 05/06/2016
Making the difference: the new Shipcontroller 700 series
Our brand new telemetry-based remote control system will soon be available
The new Shipcontroller 700 series is almost here. Secured with a bidirectional spread spectrum radio system encrypted with a 128-bit key, the remote control system will provide a range of up to 250 meters, or even more choosing the active antenna option.
Among its distinctive features, the sun-readable screen showing telemetry-obtained navigation data is particularly worth mentioning. It gives access to relevant navigation data, and to the different system controls and settings menus. Thanks to this combination of a remote providing telemetry data and intuitive thumb-operated levers, anyone can perform different maneuvers simultaneously easily. Plus, it includes a vibration alarm to warn you in case of relevant events, so that you can focus on maneuvering at all times.
The incorporation of additional channels that can be used to control thrusters, lights, horns, the anchor windlass or other devices is also a remarkable feature of the new 700 series.